Living Well
Introducing Student Life
Welcome to the Student Life Hub! 👋
This hub is the central place for all your student life information. Led by students, the Student Life Team, are here to help you feel at home whilst at UWE, feel part of the community, and help you get the most out of your time here.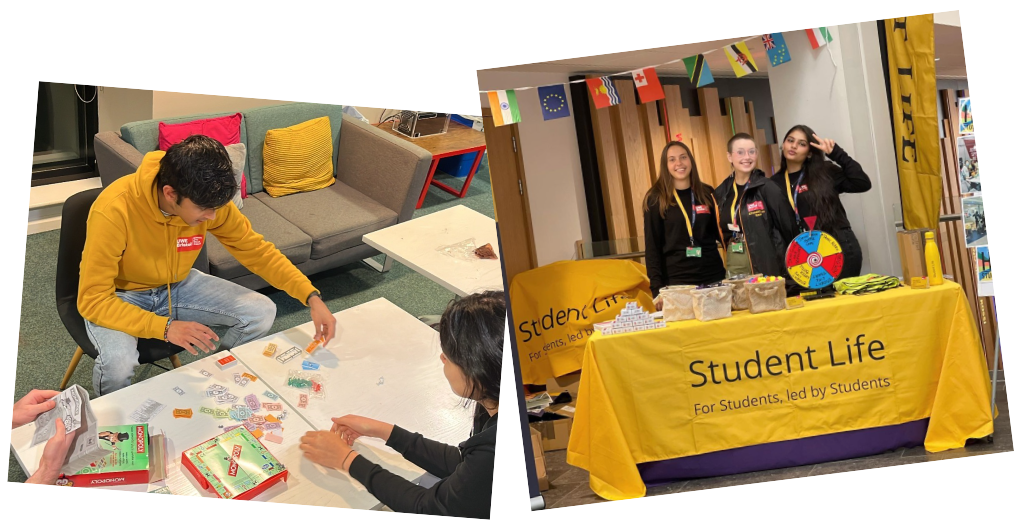 We have so much on offer, we host a wide range of social events and activities to suit all kinds of students. You won't miss us on campus either, we will be wearing our yellow Student Life Assistant hoodies, so please come and say hi, we love meeting new people and can always answer any questions you may have.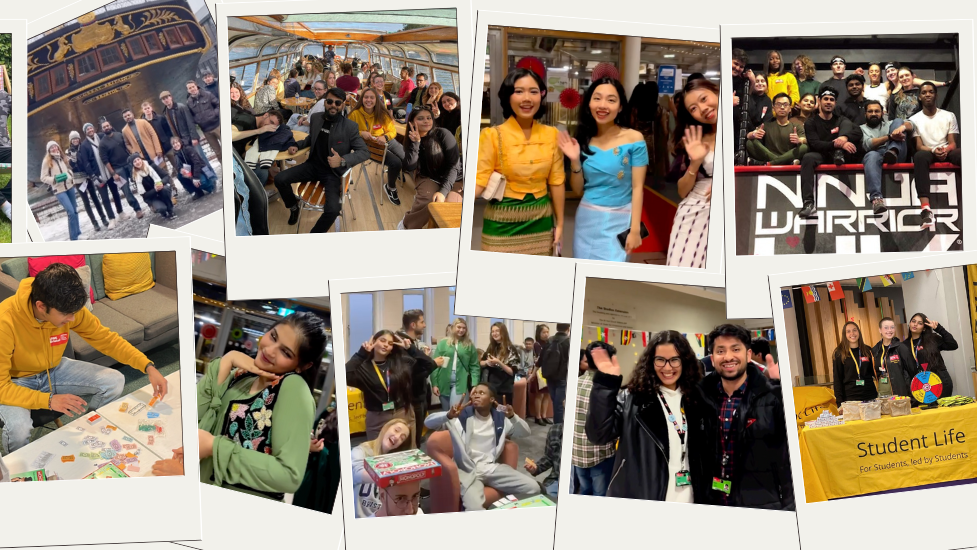 Want to find out what's going on?
Sign up for our newsletter now so you don't miss out on all the latest events delivered straight to your inbox, sign up below.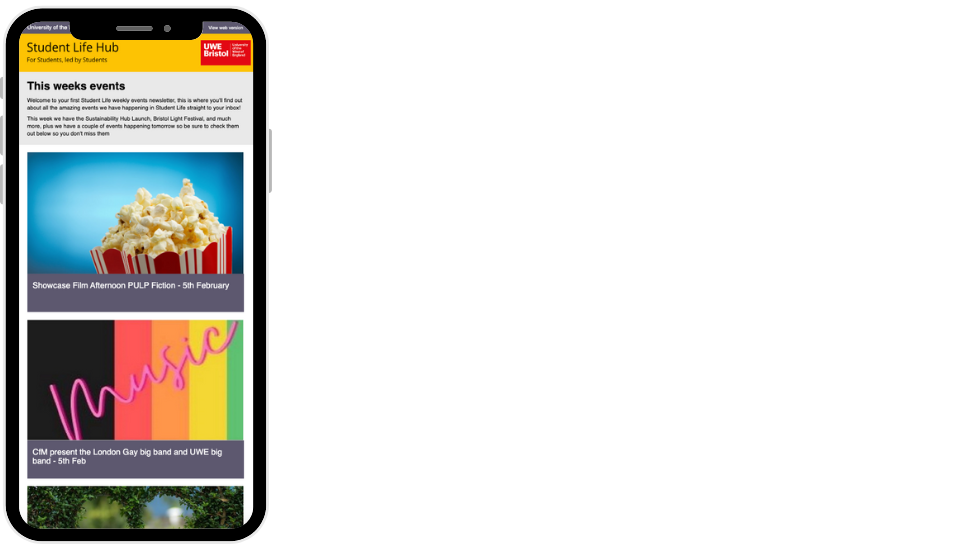 The sort of things you can look forward to are:
Riverboat cruises
Yoga
Tea parties
Pizza & games night
Roller discos
And more! Not to mention our giveaways, so keep an eye out on the student life hub for more information.

Don't forget to follow us on Instagram!
Not only is the Student Life Hub the central place for events, you'll also find helpful tips and useful information, from how to do your laundry to the best places to grab a bite to eat on campus, and everything in between. So make sure you keep up to date by checking on a regular basis!